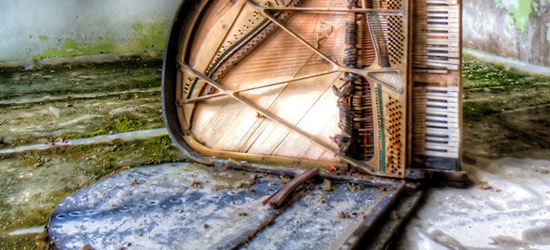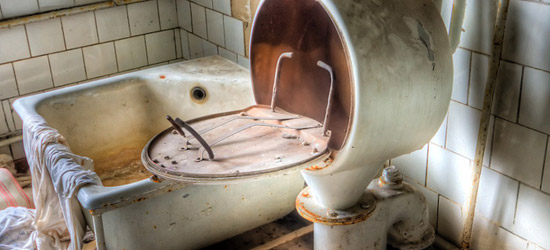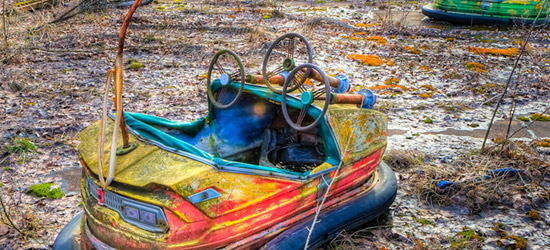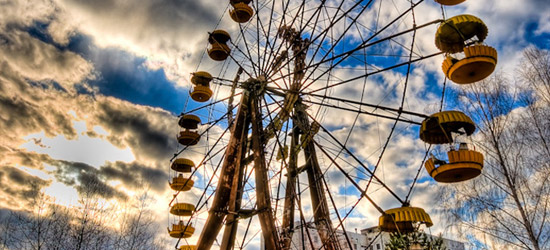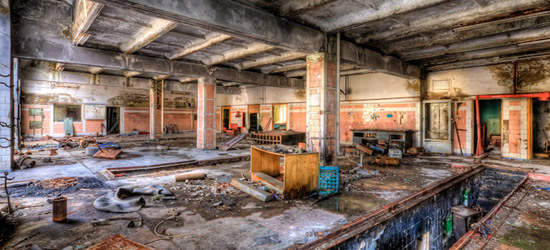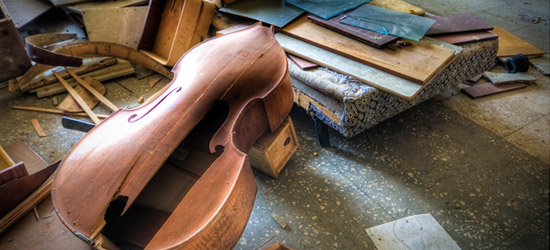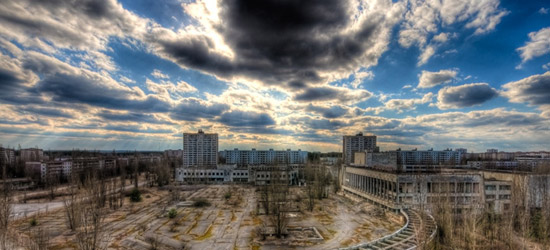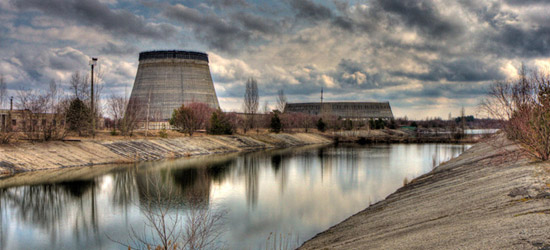 Who we are and what we do:
Tour2Chernobyl company organize tours to Chernobyl zone and Pripyat ghost town since 2007 and at this moment is #1 in the world.
On this web-site you can book group tour, private tour or private group tour to Chernobyl zone and ghost town Pripyat for 1(one) or up to 5(five) days. To book a tour you need to fill contact form with suitable for you tour dates, e-mail and send it. To ask a question you need to fill contact form with your question, e-mail and send it. Contact form is located on the bottom of every page. Our manager will answer your request in 24 hours. Also we can book for you accommodation in any part of Ukraine and tickets for airplane, train or bus.
3 truthful facts about tour to Chernobyl zone and Pripyat ghost town, you did not know:
Fact 1. Chernobyl tour is 1 of 7 startling sights of Eastern Europe (by Lonely Planet)
Fact 2. Reactor #4 is 1 of 7 spookiest buildings around the world
Fact 3. Pripyat ghost town is 1 of 7 scariest places around the world
Tour prices (starting March 1st 2013):
Group tour - from 139-199$ per person (check tour dates)
Private group tours - from 77$ (depends on quantity of people)
Private tour for 1 person - 469$
Private tour for 2 persons - 269$ per person
Private tour for 3 persons - 239$ per person
Private tour for 4 persons - 189$ per person
Private tour for more than 5 people - under request
3 things you always worried about
1. If you found better price than we offer for exact date just inform us (send link or resend e-mail message) and we will make the same price for you (if it's possible) with the same high quality we always provide our tours.
2. We organize Chernobyl tours by ourself and also with us you can book places in regular groups from other Chernobyl tour operators. On our web-site you can find tour dates and tours prices from all companies that run tours to Chernobyl zone, so you can easily surf them and book the one you like with tour2chernobyl.com
3. Booking places with tour2chernobyl on tours organized by other operators: Even if the tour isn't organized by our company you will always receive better price as if you would book it directly thru operator.
We guarantee:
Booking is safe. When you book with us your details are protected by a secure connection.
Your privacy is protected. Your details will only be used to guarantee your booking.
No booking fees or hiden charges. You only pay for the tour.
Looking for tour calendar? Here it is!
Contact us before the counter stops and get a free gift t-shirt after the tour!
Do you know 3 movies where Chernobyl zone is mentioned?
Movie 1. Chernobyl Diaries (2012)
Movie 2. Transformers: Dark of the Moon (2011)
Movie 3. Stalker (1979)
When To Go or Best Time to Visit Chernobyl Zone and Pripyat Ghost Town?
The right answer is - all year round! Depends what you prefer:
Winter. A lot of white white snow. Weather: Can be cold.
Spring. Nature is in green colors. Everything is blooming and waking up after the winter. Weather is normal: Neither hot nor cold.
Summer. Everything is extremely green. Weather: In day time it can be very hot.
Autumn. Nature is in yellow and orange colors. Leafs are falling down on the earth forming amazing leaf carpet. Weather is normal: Neither hot nor cold.
Always check weather forecast before going on a tour :)
3 of 57 reasons why you must tour Chernobyl zone and Pripyat ghost town:
Reason 1. No analogs for Chernobyl tour in the whole world.
Reason 2. Unique experience of visiting post technogenic disaster place.
Reason 3. Only 10 000 people a year can visit Chernobyl zone and ghost town Pripyat, are you one of them?
What does a tour include:
1. Personal manager. Who helps and guides you from your first contact till the beginning of the tour.
2. Meeting on the day of the tour. If you need we also can offer pick up from hotel/hostel/appartment for additional fee. Private tour includes pick up.
3. Transfer to/from Chernobyl zone. Comfortable bus with air conditioning. Also you can leave luggage in the bus if you leave after the tour.
4. Guide and english translator. (sometimes it can be the same person) This person meets you near the border of Chernobyl zone and guides you thru the zone.
5. All legal documents and permissions for entering Chernobyl zone. Chernobyl zone is restricted area to enter it you need special permission.
6. Lunch and breakfast(if needed). Just inform us.
Why 8 of 10 people visit Chernobyl zone with tour2chernobyl.com?
1. Best Price Guarantee. Found Chernobyl tour at a lower price? We'll match it! Check this by your self - just contact us!
2. Easy and fast booking. Only 3 steps separates you from going on a tour.
3. High quality of service and tours. Our manager will always help you in problem solving before or after the tour. Our guides always provide interesting information and show amazing places in the zone and ghost town.
3 steps of fast and easy booking:
Step 1. Contact us via contact form below or by the phone or visit our office.
Step 2. Adjust all details with your personal manager.
Step 3. Go on the tour!
Now you are ready! You know everything needed about the tour to Chernobyl zone and ghost town Pripyat. Contact us now to receive a present!
Duration and meeting point of the tour:
Normally group tours and private tours start at 9.00 and end at 19.00 same day.
All our tours are run from Kiev, Ukraine. Meeting point can be changed and should be checked with the manager. Normally meeting point is in the city center near Independence Square or on Khreschatik street. Private tours include pick up from the hotel.
Need more information about Chernobyl?
On our website you can find all the necessary and interesting details about the Accident of Chernobyl, Disaster Chernobyl and Chernobyl nuclear power plant. It will provide you with more than enough information about the catastrophe. You can always find Chernobyl in pictures and videos.
Other services we provide:
1. Transfer from and to the airport.
2. Shooting tour: AK-47 and Dragunov sniper rifle.
3. Cheap accomodation (appartment, hotel, hostel).
4. Tour to Missile rocket base.
5. Hard Vehicle tour: BRDM armored driving.
6. Booking tickets: plane/train/bus.
Please, pay attention:
1. In case the tour is not possible to organize for technical reasons or the tour is cancelled, the administration of Tour2Chernobyl.com will only refund the tour price. We do not bare any responsibility for our clients airplane tickets booking, hotel reservation and other expences.
2. For your own safety, go to the Rules section, carefully read the information and strictly follow these rules in the exclusion zone. Also, we recommend you to go through reviews on our Review page. You may also leave your comments once you have gone on tour. If you've got any questions according to the visit Chernobyl, you can find some answers on the page FAQ or you can always contact us.
Things we warn you about.
Warning 1. You will NOT see zombies (we hope so :-), three head horses and other monsters (or maybe you will?). You WILL see something even scarier, evidence of the world largest technogenic catastrophe and face its magnetic emptiness. Freaky and strange feeling that you won't ever forget...
Warning 2. It will not be just another ordinary tour day where you make some pictures, see some sights and forget about it in a week. After this trip you will feel that something has changed deep inside you. Inexplicable new thoughts will appear in your mind. You won't ever feel the same again. This trip will raise bizarre thoughts and questions that you won't be able to answer. You may crave to come back again to feel the abandoned spirit.
So, are you ready? If YES, then Contact us Now to receive a free gift!
Still in doubt regarding the tour? Read the tour plan page to know all the details!
Name: Valera; Country: Holland
Name: Rob; Country: USA
Name: Thor; Country: Norway
Name: Emma & Peter; Country: Spain
Name: Won, Sen & Neel; Country: China
Name: Elvin; Country: Holland