Frequently Asked Questions
Chernobyl is closer then you think! Tours to Chernobyl are safe and incredibly exciting
Is it safe to visit Chernobyl?
YES! It is safe, if you don't do any crazy stuff there and follow your guide's instructions. It's been 20 years since the Chernobyl accident, and the radiation level is very low now. In fact, it is the same as in Kiev. Your route is absolutely safe, but make sure you keep to it. Also, do not contact with objects that easily adsorb radiation. Otherwise, you may be exposed to radiation that may damage your health.
Is it safe for your health to go on Chernobyl tour?
Yes, if you follow all the rules and recommendations of the guide, it is safe.
How can I get to Chernobyl?
First, you need to contact us (via contact form, phone or drop in our office). Adjust all details with your personal manager and go on the tour. All tour are run from Kiev, the capital of Ukraine. We usually meet our groups at 9:00 AM at a meeting point, get on a bus and leave for Chernobyl.
How much does it cost to go on a Chernobyl tour?
Prices for group tours start from 139 USD per person. Prices for private tours start from 77 USD per person. Price depend on quantity of people going on a tour.
Have Pripyat and Chernobyl got the same meaning?
Chernobyl is a district center of Kiev region. Pripyat is the abandoned town in the Chernobyl area. The town was founded as a place of residence of people who built and worked on the Nuclear Power Station. Chernobyl zone and ghost town Pripyat are both visited on the tour.
Does the tour include visits to the Pripyat ghost town and adjacent villages?
Yes. You will visit Pripyat as well as the Opachychi village.
Can I take pictures or make videos on tour?
Yes. Pictures and video are allowed, except for the Dytyatky checkpoint.
Is it possible to go inside the buildings on the tour?
It's officially prohibited to go inside the buildings since March 2012, but sometimes guides allow to go inside, but we can't guarantee that.
Can I go by my own car?
Sometimes you can. For more information please contact us. Please remember that all cars get checked for radiation when they leave the zone.
Does the tour price include rent or Geiger counter?
No, it doesn't.
Are tours to the Chernobyl zone legal?
Yes, all tours we provide are registered, have all legal permissions and documents, otherwise group won't be able to cross Chernobyl zone border.
Can I rent Geiger counter?
Yes, you can rent it on the day of the tour. But please inform us in advance that you need it.
Can I buy Geiger counter?
Yes, you can buy it. But please inform us in advance that you want to buy Geiger Counter.
You may also buy or rent the following equipment:
1. Geiger Counter, a devise used to show radiation level
2. Special protective suit (not necessarily, but recommended)
Do I need some special safe costumes or other safe cloth?
Make sure you keep to the following rules:
1) Wear clothes that fully cover your body (long-sleeved shirts, jeans, pants. No shorts allowed.)
2) Wear closed shoes
Chernobyl today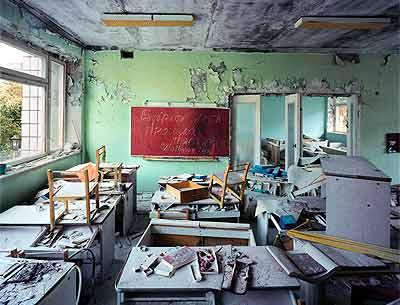 Chernobyl accident really influenced lives of thousands people. Just look at the numbers: the whole town of Pripyat with about 49,360 people of population was completely evacuated within 36 hours after the Chernobyl accident. During the subsequent weeks and months an additional 67,000 people were evacuated from their homes in the affected areas
So, this is a brief answer to the question "What is Chernobyl". Today Chernobyl power station is still a very dangerous yet attractive place.
You can find lots of Chernobyl disaster pictures, photos and videos. Dozens if not hundreds of Chernobyl documentaries and have been shot in the recent 25 years. The Chernobyl explosion has provoked great interest towards the disaster.
Visit Chernobyl zone yourself!
Chernobyl zone, ghost town Pripyat And many more exciting places with Chernobyl tours
From 139$ per person!
Book a Tour
Ask a question